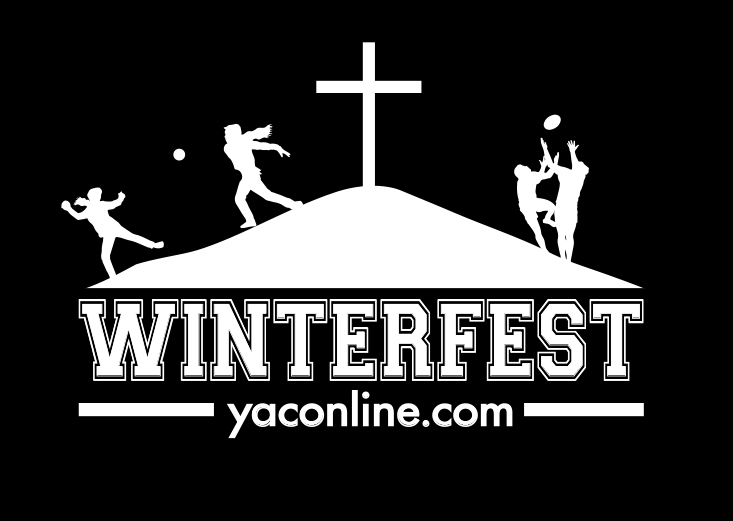 Winterfest is a weekend retreat held annually in February for 7-12 graders and post-high young adults ages 18-22. This is a fantastic week to reconnect with God and friends in the midst of a busy school year. Like Youth Adventure Camp, Winterfest is a weekend to unplug from the world and get away to a (hopefully) snowy camp to rekindle your relationship with God, relax, stay up late, and have fun with friends.
Winterfest runs from Friday night through Sunday afternoon for one weekend in February. Teens and young adults join together for some rockin' worship, and then split for individualized teaching and discussion time geared towards approaching real-life issues and matters of faith from a Biblical perspective.
Activities include a camp-wide scavenger hunt, late night group games, and free time with a variety of options including touch football, movies, crafts, games, and more.
It's the fun of YAC jam-packed into a winter weekend.
January 26-28, 2018
Winterfest is being held at the beautiful Whitehall Camp in Emlenton, PA. This campground offers updated facilities, a common sleeping area with dorm-style rooms, hills for sledding and sliding, as well as fields for our other favorite winter activities!
This year's cost for Winterfest is $105 as long as you pre-register ($35 deposit) by January 18th, 2018 (needs to be postmarked before or on this date).  All registrations not mailed by January 18th should be carried in and will be subject to a $20 late fee ($125 total cost)
Please use the links on the right to find more information including speakers, facilities, volunteering, FAQ or to download the registration form. We hope to see you there at Winterfest 2018!